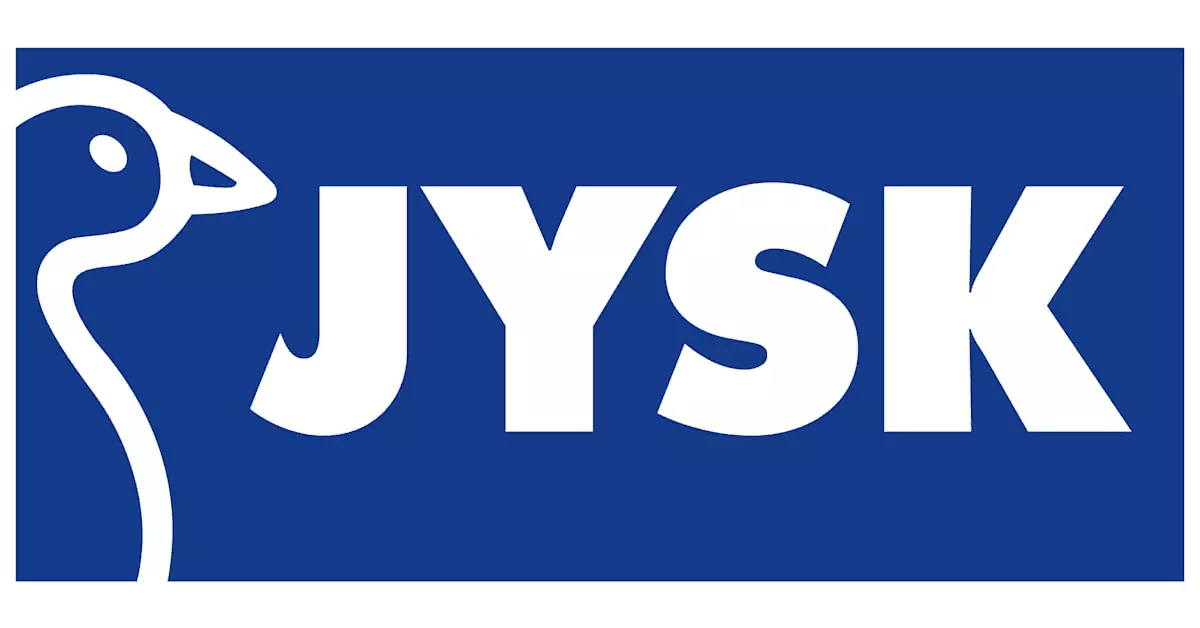 Generating €1.7 Million in Lead Value through Customer Feedback Systems
Retail Giant JYSK Unlocks the Potential of a New Marketing Opt-in Strategy
DURATION
06/2022 → 06/2023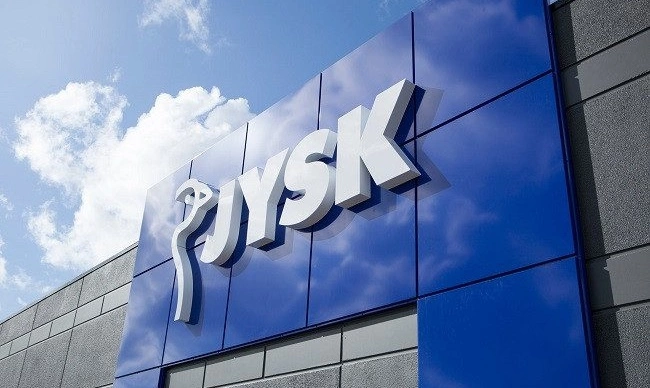 About JYSK
Danish retailer JYSK, part of the Lars Larsen Group, operates over 3,100 stores in 51 countries. The company specialises in household goods such as premium mattresses, furniture, and interior décor, enhancing homes worldwide.
Overview
After successful pilots of our CX programme in Slovakia, Czechia, and Croatia in 2018, Staffino launched globally across over 3,000 stores. As a customer-focused company, JYSK aimed to efficiently gather and manage customer feedback through our customer experience platform to ensure supreme satisfaction and a consistent experience across all stores.
Goal
The primary objective of this case study is to examine the efficacy of JYSK's CX programme, with a specific focus on its role in the acquisition of marketing leads and the expansion of its mailing database.
Methodology
The CX survey primarily measures critical customer experience metrics, followed by inquiries regarding employees' behaviour and the overall shopping experience. Upon completion of the survey, customers can opt to subscribe to JYSK's email newsletter for continuous engagement.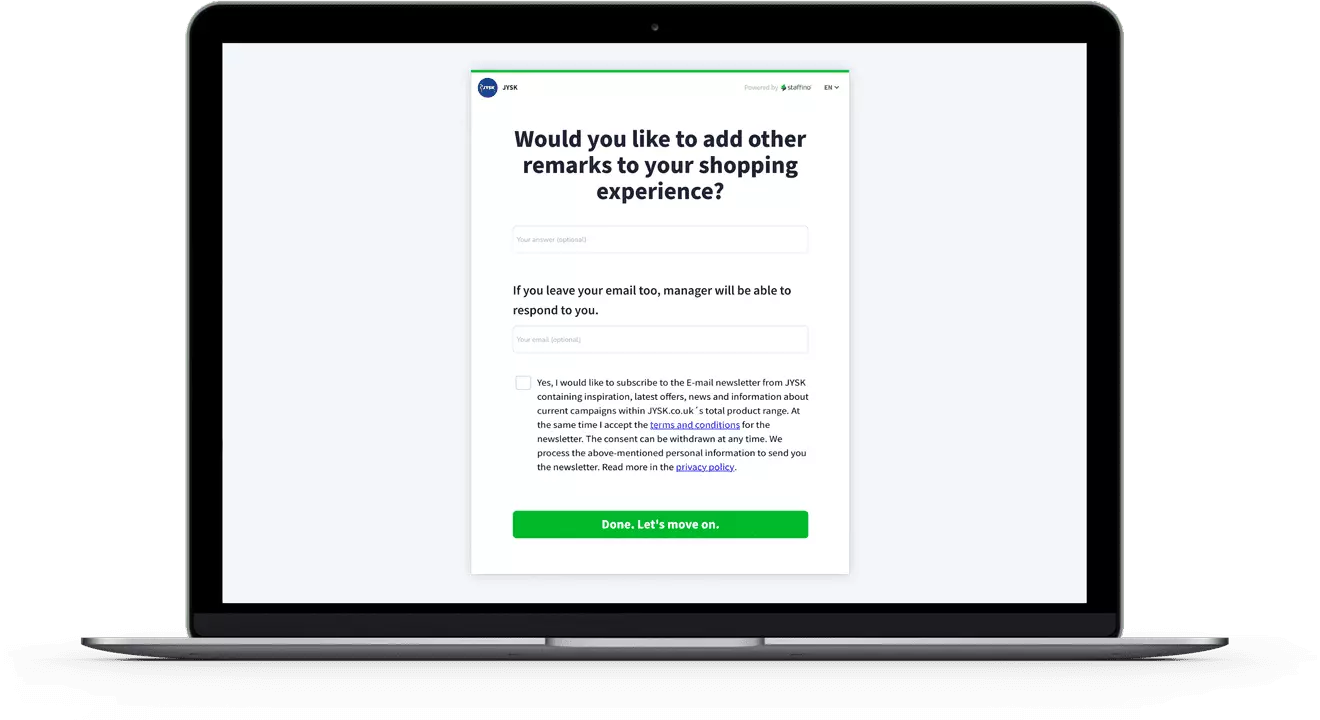 Staffino Standard Feedback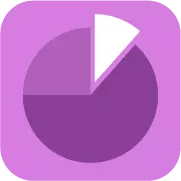 350K email addresses collected
Over a year, from June 2022 to June 2023, we collected around 350K email addresses from JYSK customers across 29 different countries, all thanks to our customer experience campaign.
€1.7 million in lead value
If we consider each lead (email address) to be worth €5, the total lead value ascends to a significant sum of €1.7 million, reflecting a robust return on our customer acquisition efforts.
€72 milion potential revenue
Utilising the industry-standard LITMUS benchmark for ROI calculation, the potential revenue derived from customer emails, computed at €45 return per email, culminates in a substantial yield of €72 million.
€1,725,000
total lead value
calculated at a conservative estimate of €5 per lead
Some years ago, we may have believed we could never be this close to our customers. Now I really find we are, and this has made an impact.
Get started
The best performing solutions bring our clients the best business improvements