Products & Services
Personalised CX Dashboards for Each Feedback Campaign
Create Your Own Personalised CX Dashboards With KPI's Relevant to Your Managers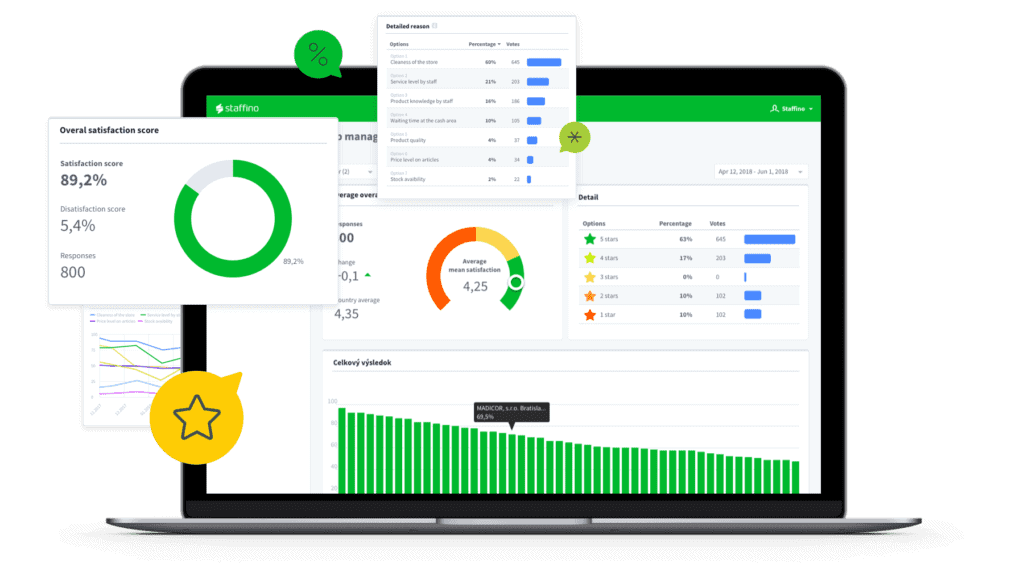 Each feedback campaign has a specific set of CX dashboards that can be accessed on different levels. 
Once you create the structure of your organisation, designated employees and managers will see the dashboards as defined for their daily actions.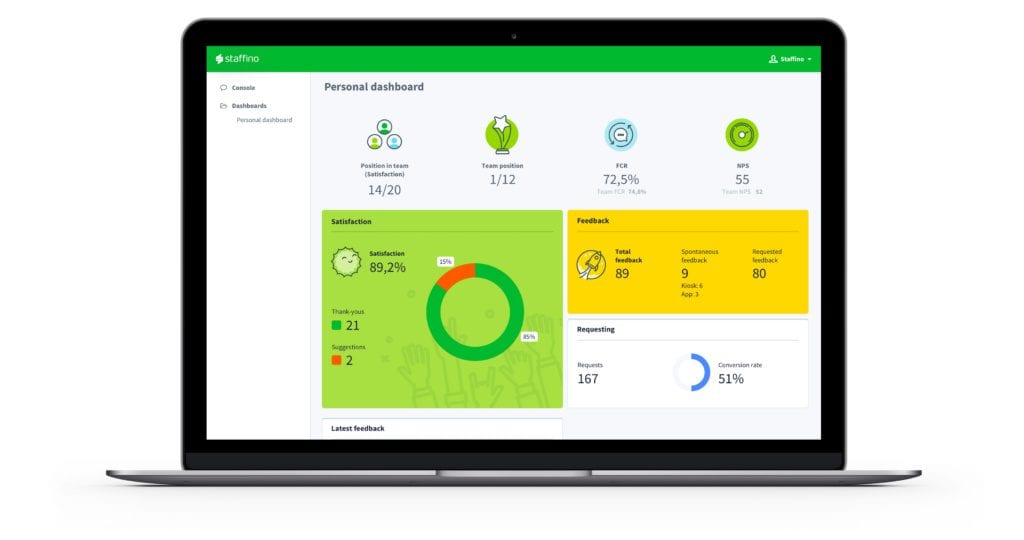 The business analytics and code structure behind Staffino's CX dashboards is extremely flexible and can be customized for any specific requirements you may have.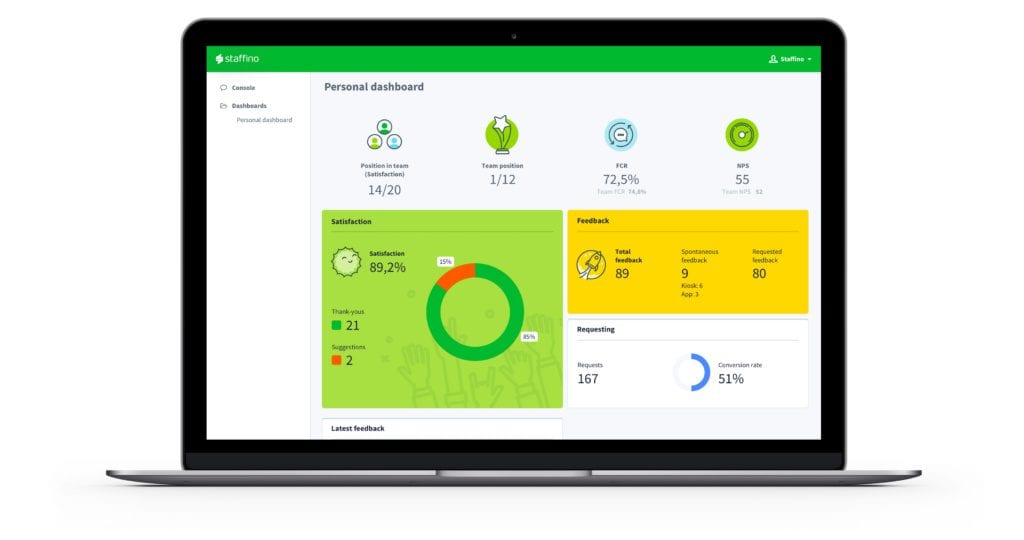 Get started
The best performing solutions bring our clients the best business improvements
Related products & services