Try Demo
A demo worth more than a 1000 words
Try the easy to use online platform for CX management proven and recommended by world class clients
Fill in a few lines, lay on your couch and wait for access to your demo account.
What you can find in the demo?
Collect, manage and interpret feedback in most efficient way
Read and interpret feedback in the most efficient way.
Get quick overview of customer response to CSAT, NPS or CES.
CX Dashboards
Widgets are very flexible and allow any specific views in dashboard if needed in your organisation.
Arrange for a call if you want to see beyond basic dashboard set. Our clients use 3000+ different dashboard views including heatmaps, data trees, spyder webs, histograms or map views.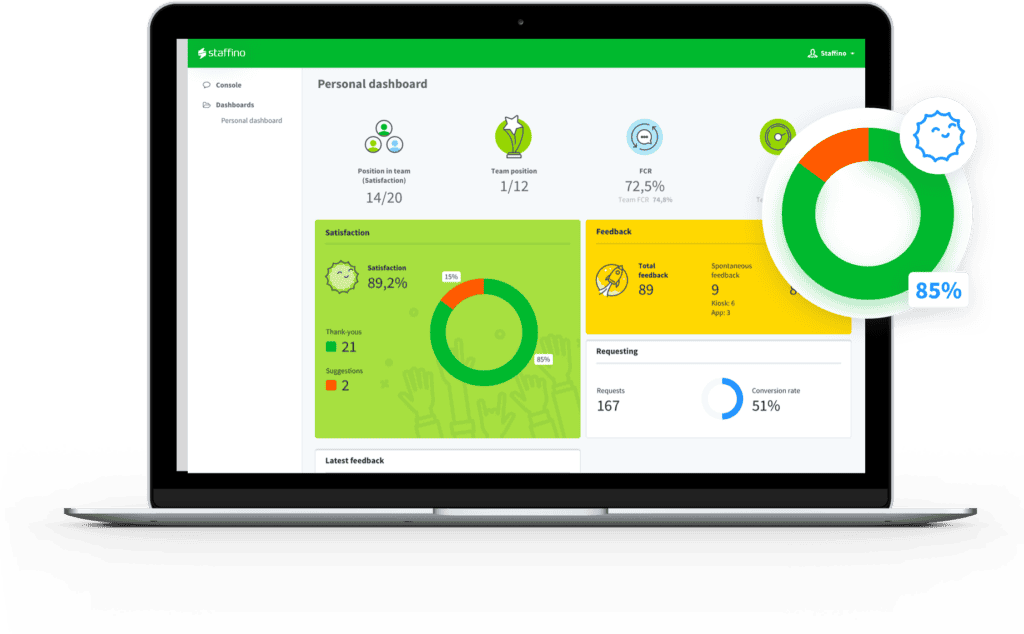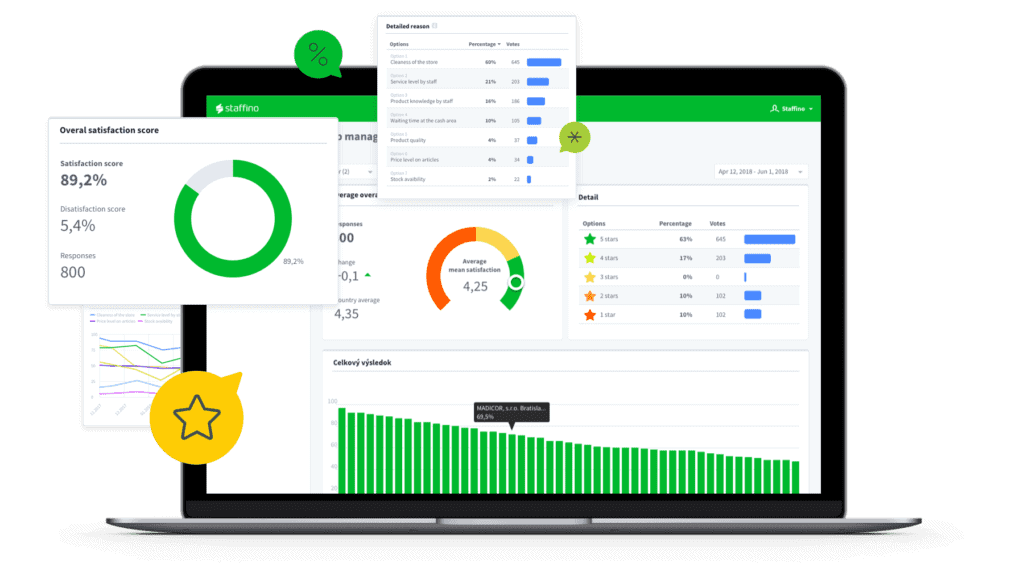 Performance
Identify best staff or best store and give them real-time recognition for great work.
Tackle what drives the satisfaction of our customers.
Do not forget
Demo offers just a tiny bit of what STAFFINO does.
If you want to know more on Mastery Shopping module, Semantic engine or different case studies, feel free to get in touch with our CX specialists.