Product & Services
Products & Services to improve experience management
Wide variety of experience management modules to improve customer and employee experience.
CLOSED LOOP FEEDBACK MANAGEMENT
Communicate with customers and colleagues in the most efficient & engaging way
Customer satisfaction surveys handled in our easy and modern interface allows you or your managers to respond quickly to customer feedback, so you never leave any customer unhappy. The flexible structure allows clustering of feedback based on levels of access, by region, or by customized unit structure.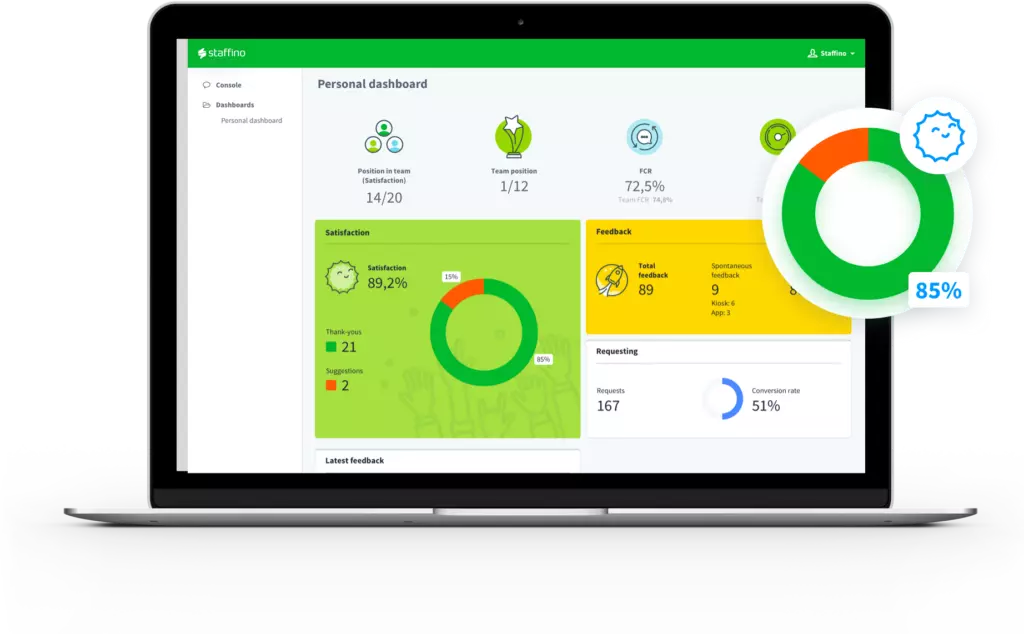 EMPLOYEE RECOGNITION & MOTIVATION
Engage employees with positive feedback, gamified dashboards & open discussions
Get happier, engaged & more motivated employees.
Typically, the most undervalued approach to energizing your organization is through your staff. If you decide to collect employees feedback related to specific interactions with your staff, you can expect 50-80% of feedback to be positive. No matter the time, country or industry.
RETENTION CASE MONITORING
Save customers before they decide to leave
Strategically focused feedback campaigns, across your organization and customer journeys, will help you to identify and retain customers that are about to leave.
We can identify potential leavers through simple transactional surveys or with specifically targeted NPS metrics.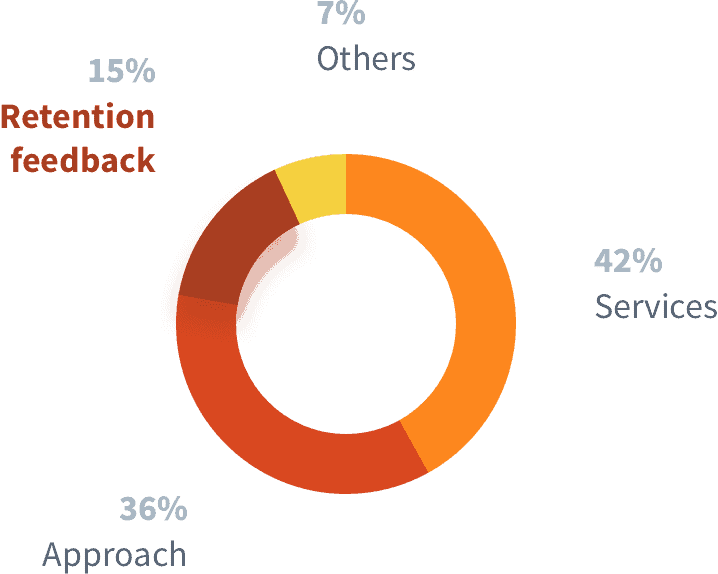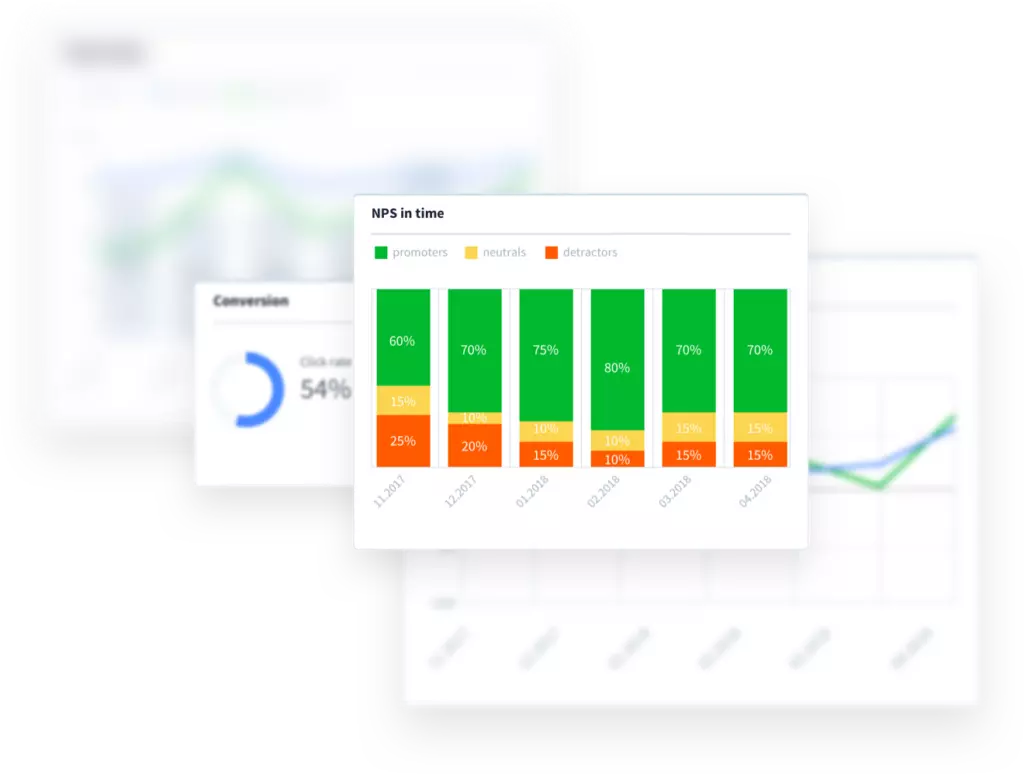 NPS, CSAT & CES METRICS
Measure customer interactions and satisfaction with worldwide recognized metrics & manage improvement
You should consider that the primary drivers of NPS are Product, Services, Offers (pricing & packages), Convergence, Showroom (online or physical), Branding and Advertising, and an Organization's Social media reputation.
They have great potential to promote positive customer experience.
SEMANTIC ENGINE
Run our Customer Feedback Semantic Analysis on thousands of feedbacks and identify quick wins.
A typical semantic engine analyzes text based on keywords. Staffino's implemented engine doesn't require keywords for its semantic analysis.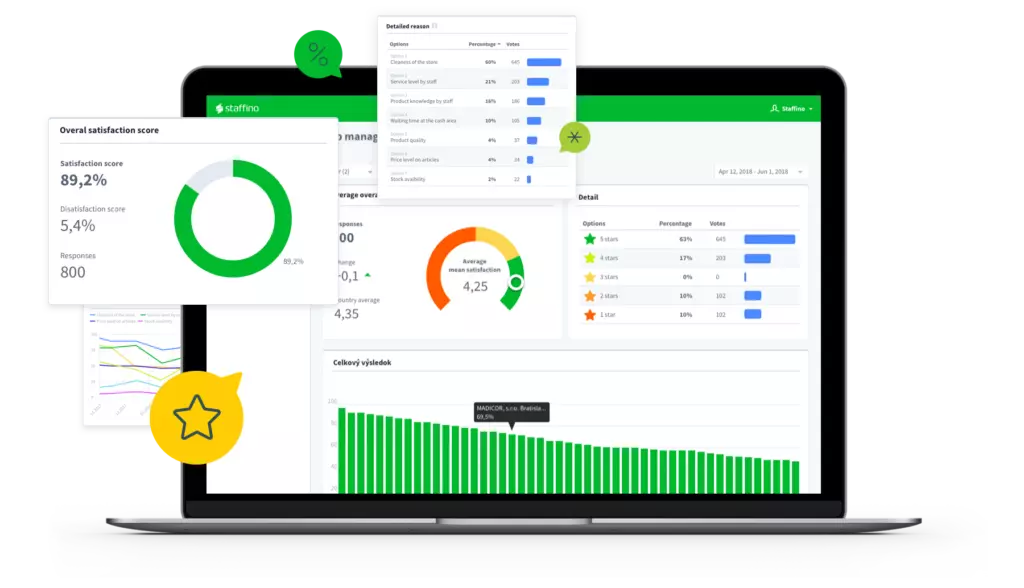 PERSONALISED CX DASHBOARDS
Create your own CX dashboards with KPIs relevant to your managers
Each feedback campaign has a specific set of CX dashboards that can be accessed on different levels. Once you create the structure of your organization, designated employees and managers will see the CX dashboards as defined for their daily actions.
The business analytics and code structure behind Staffino's dashboards is extremely flexible and can be customized for any specific requirements you may have.
MASTERY SHOPPING®
Don't be dependent on one mystery shopper visit when you have hundreds of your own opinionated customers
Staffino's MASTERY SHOPPING is a specific feedback campaign we developed in response to client demand to get more quantitative data than traditional Mystery Shopping model offers.
CX CONSULTING
Our Customer Experience (CX) Specialists are here to provide a professional and independent second opinion
We offer a broad service that varies on specific use case, type of organisation and level of CX strategies already implemented. Typically we start with a strategic CX assessment.
EMPLOYEE GAMIFICATION
Motivate and boost the performance of your employees
Thanks to gamification you can make work more enjoyable for employees at call centers or brick and mortar stores, and thus improve the customer experience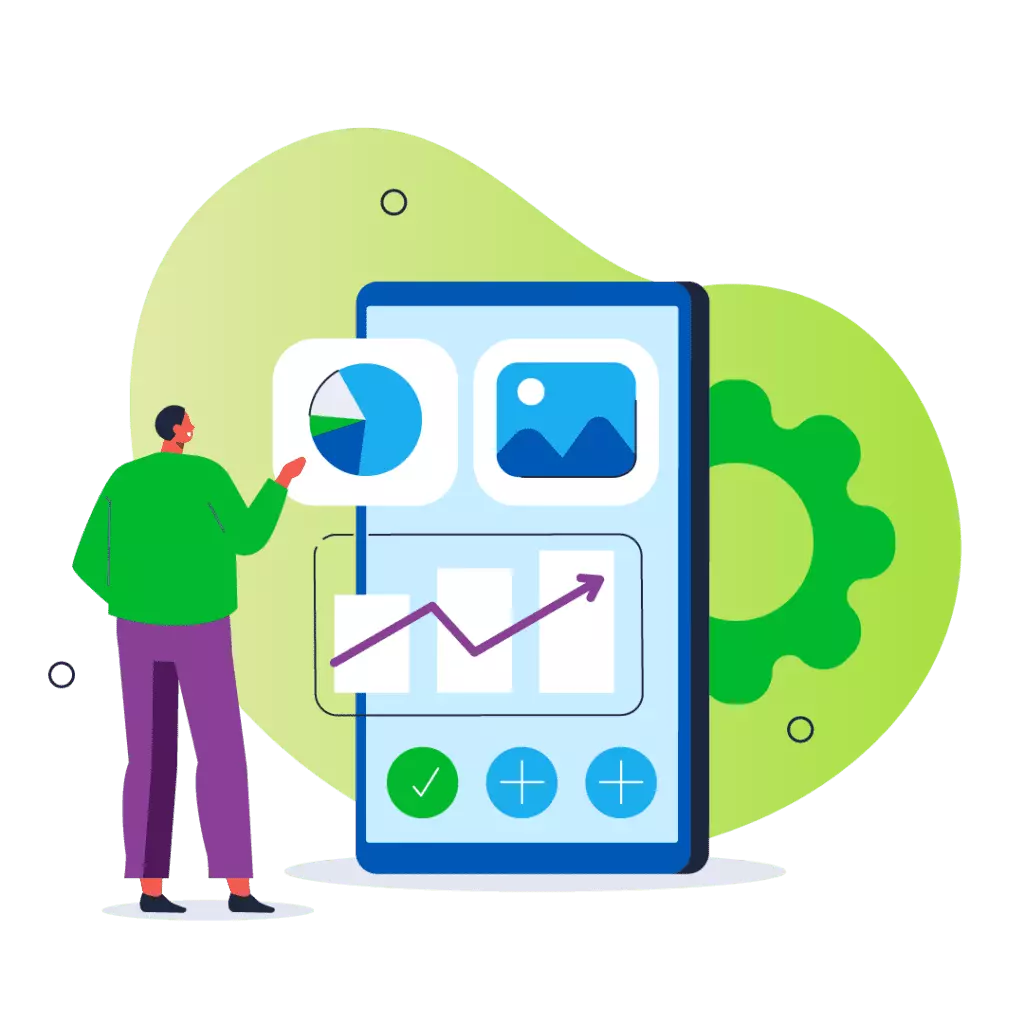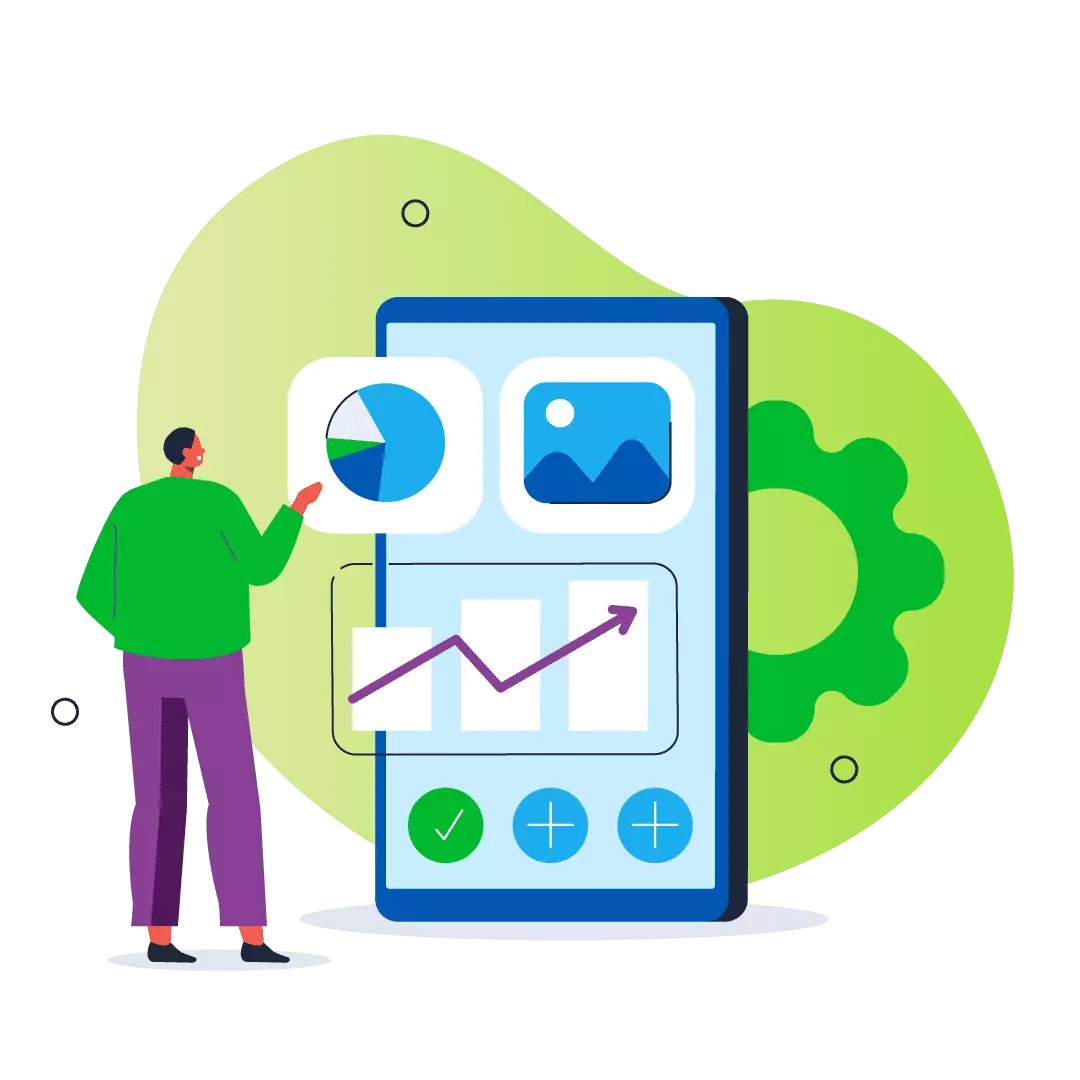 PERFORMANCE MANAGEMENT ASSESSMENT
Analyse your current CX, propose solutions for improvement and oversee their deployment
We provide a professional on-site experience assessment based on a specific use case, type of organisation, and the level of the CX programme already implemented.
EMPLOYEE ENGAGEMENT
Understand what hinders your employees' productivity and what increase motivation
Understanding how satisfied or dissatisfied your employees are at different stages of their lifecycle is vital for delivering a personalized employee experience.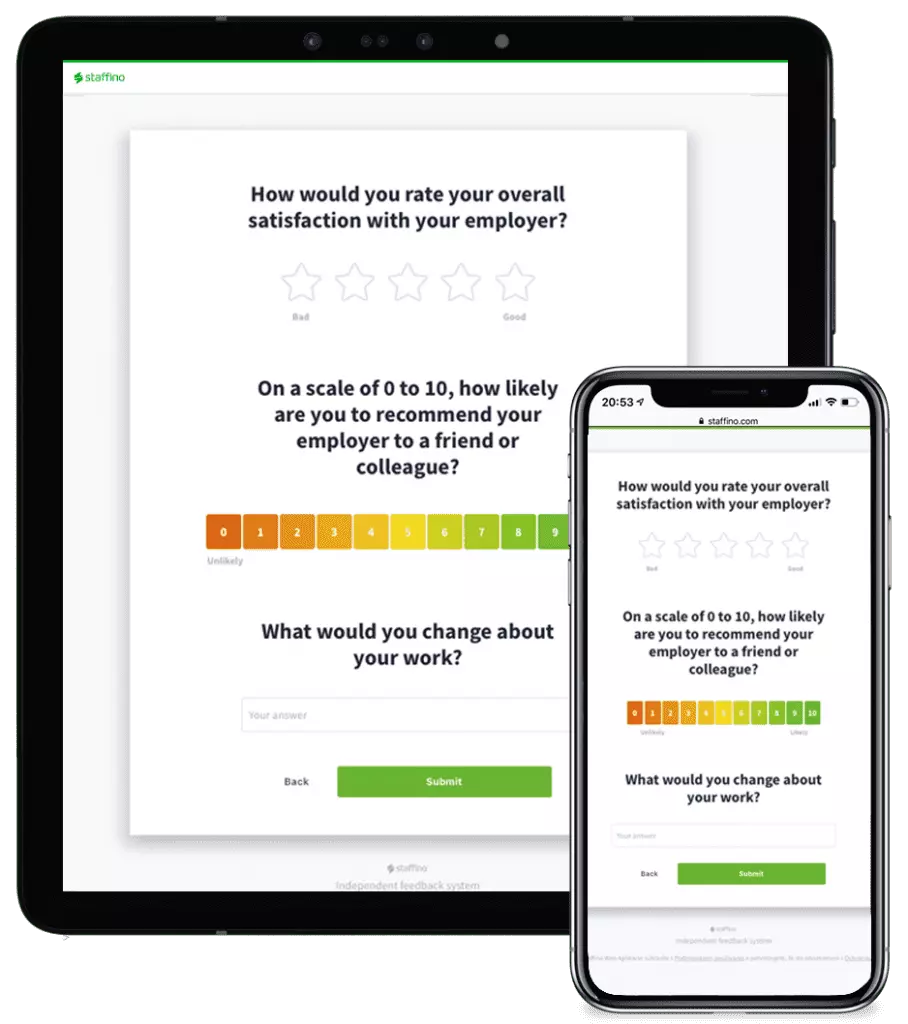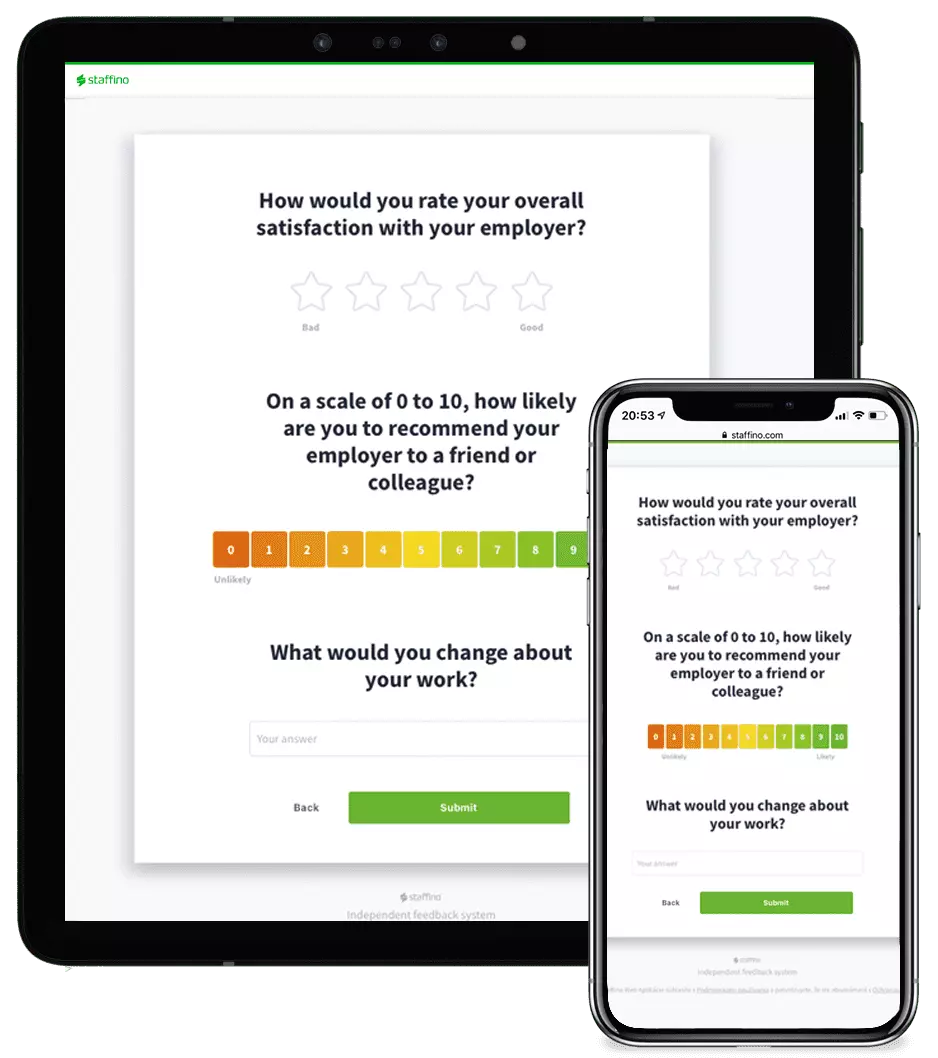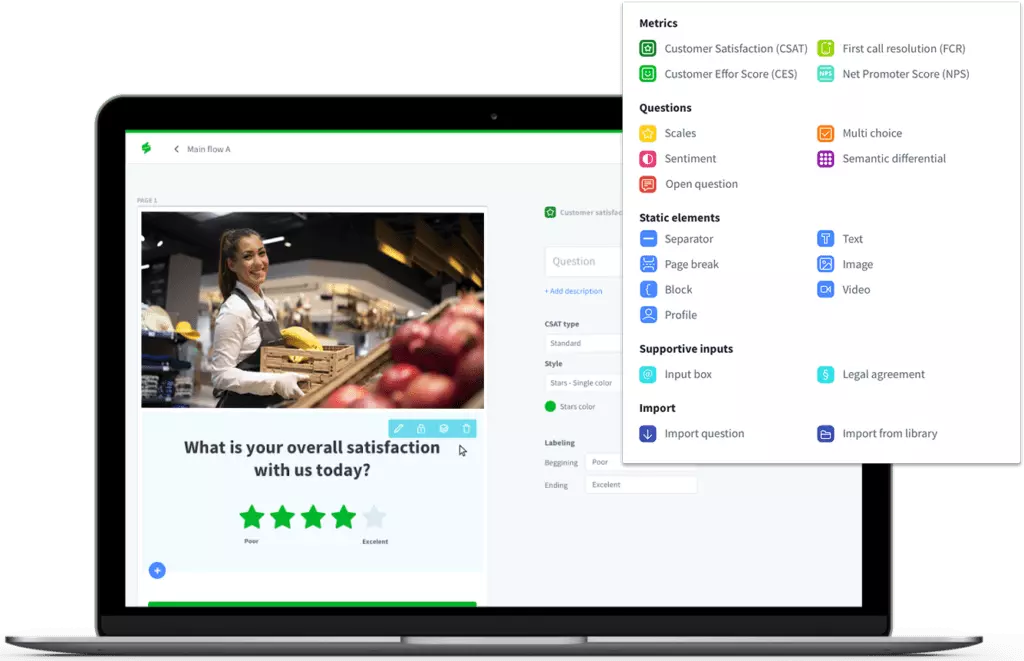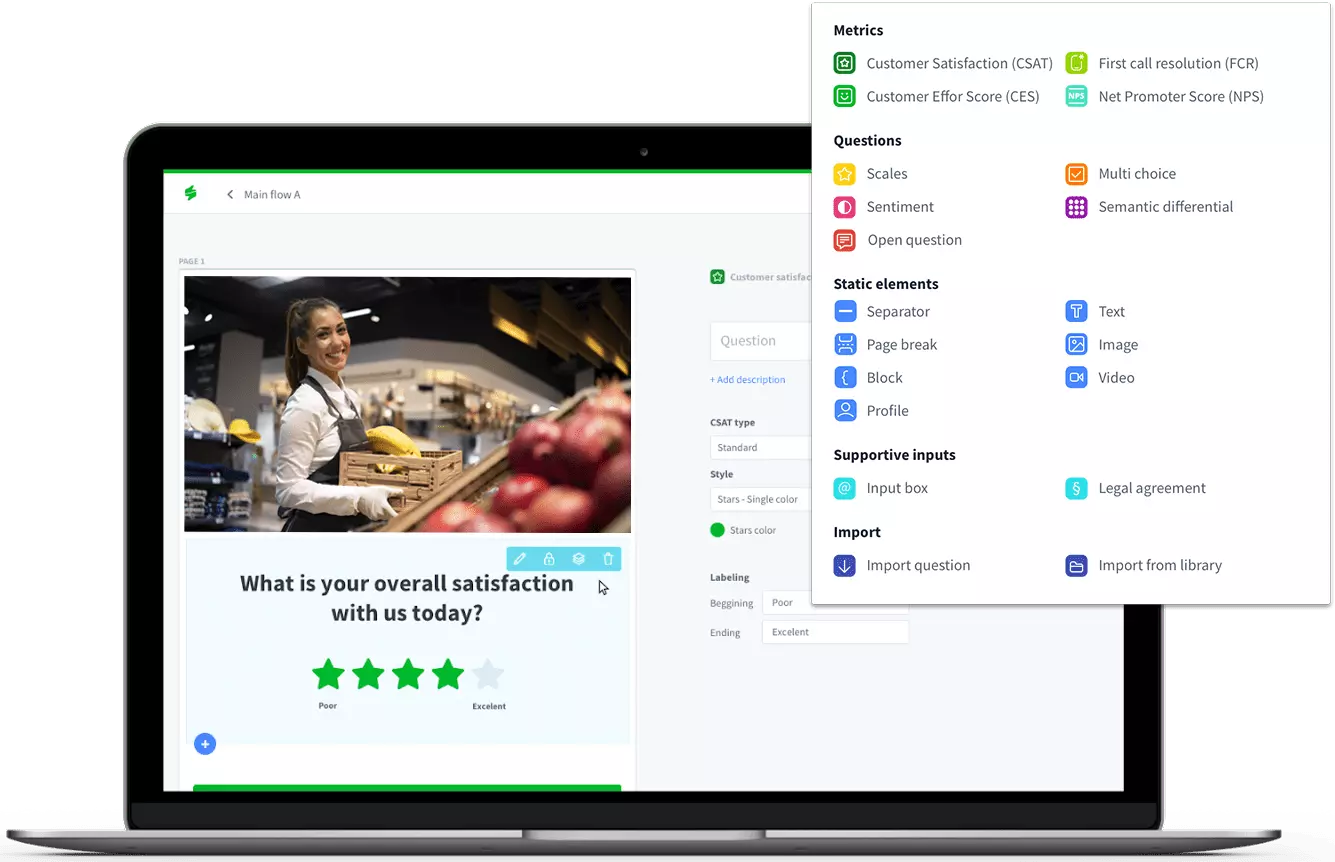 CUSTOMER EXPERIENCE SURVEYS
Collect Customer Feedback in an Engaging Way
Staffino is an incredibly versatile survey platform which allows you to collect actionable feedback from your customers and measure your CX through effective targeted customer experience surveys.
EMPLOYEE PERFORMANCE
Boost Employee Performance and Identify The Best Employees
We believe that employees on the front-line need to be informed about their successes and shortcomings, which is why we provide them with an overview of personal or team statistics and customer feedback.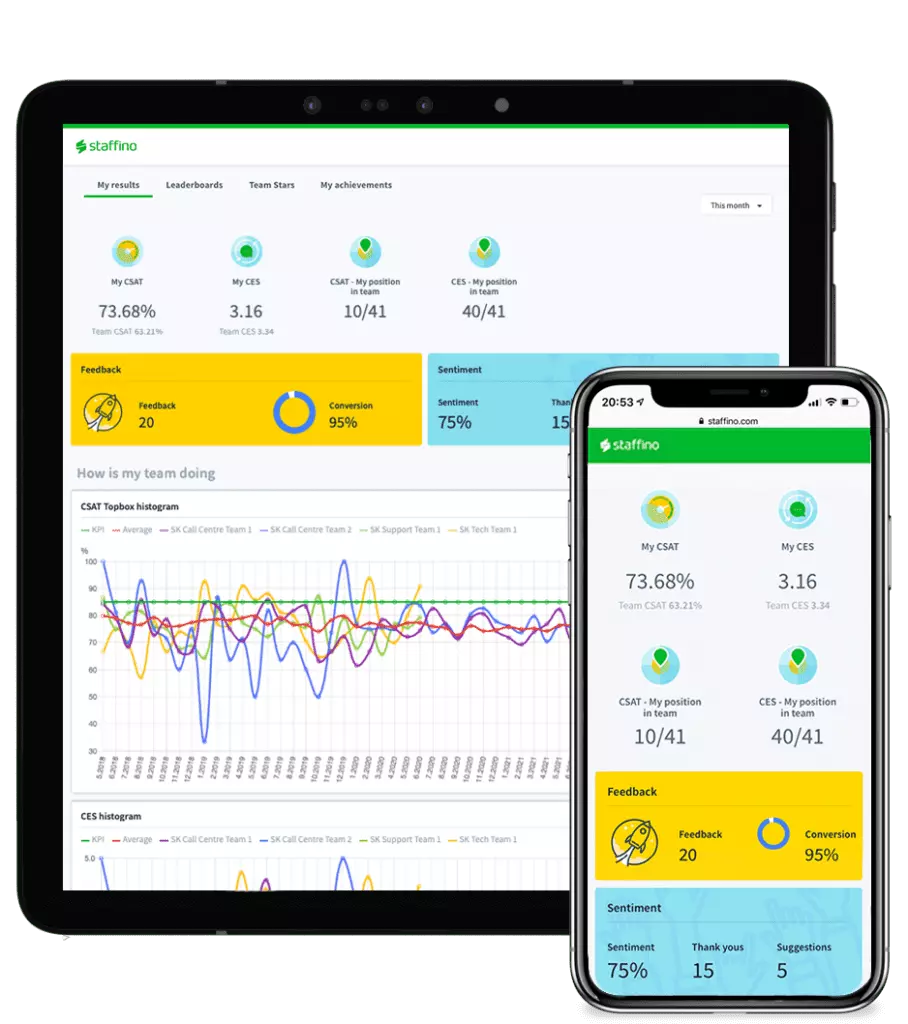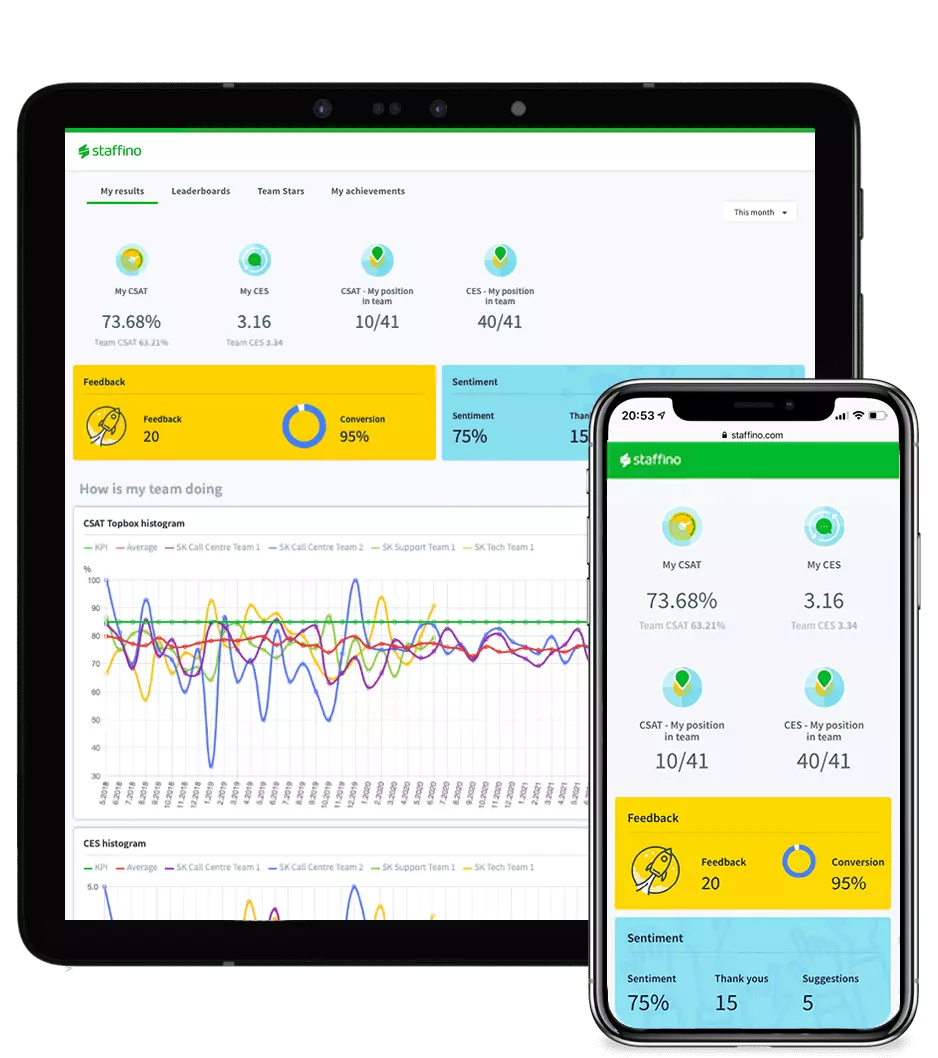 Interested in Our Products and Services?
Leave us a contact and we will prepare a tailor-made offer for your company