Products & Services
CX Consulting Services
Our CX consultancy experts are here to provide professional advice and independent second opinion
Do you believe that good CX costs money?
We will convince you otherwise. In fact, with improved customer experience comes a proportional increase in revenue. Our CX consulting experts will look at your CX from a business perspective and ensure it drives the highest possible EBITDA.

We offer in-depth CX consultancy that varies across the specific types of organisations and the level of customer experience strategy already implemented.

Do you have strategic CX management
and a team on place?
We will collaborate with your CX team, propose new ideas for improvements, and increase their skill set to deliver the best possible customer experience. We will share best practices and keep your team up to date with all the new trends.
Choose the form of collaboration, and we will do the rest for you.
Personalised CX Consulting Demonstrates Our Values
Unlike other CX platforms, which give you yet another app for feedback collection, we provide you with something more. We always consider our clients' customer experience from a business perspective. In all we do, we follow your business goals, and understand that they evolve over time. That is why we often reevaluate your strategy and adjust it to your business needs.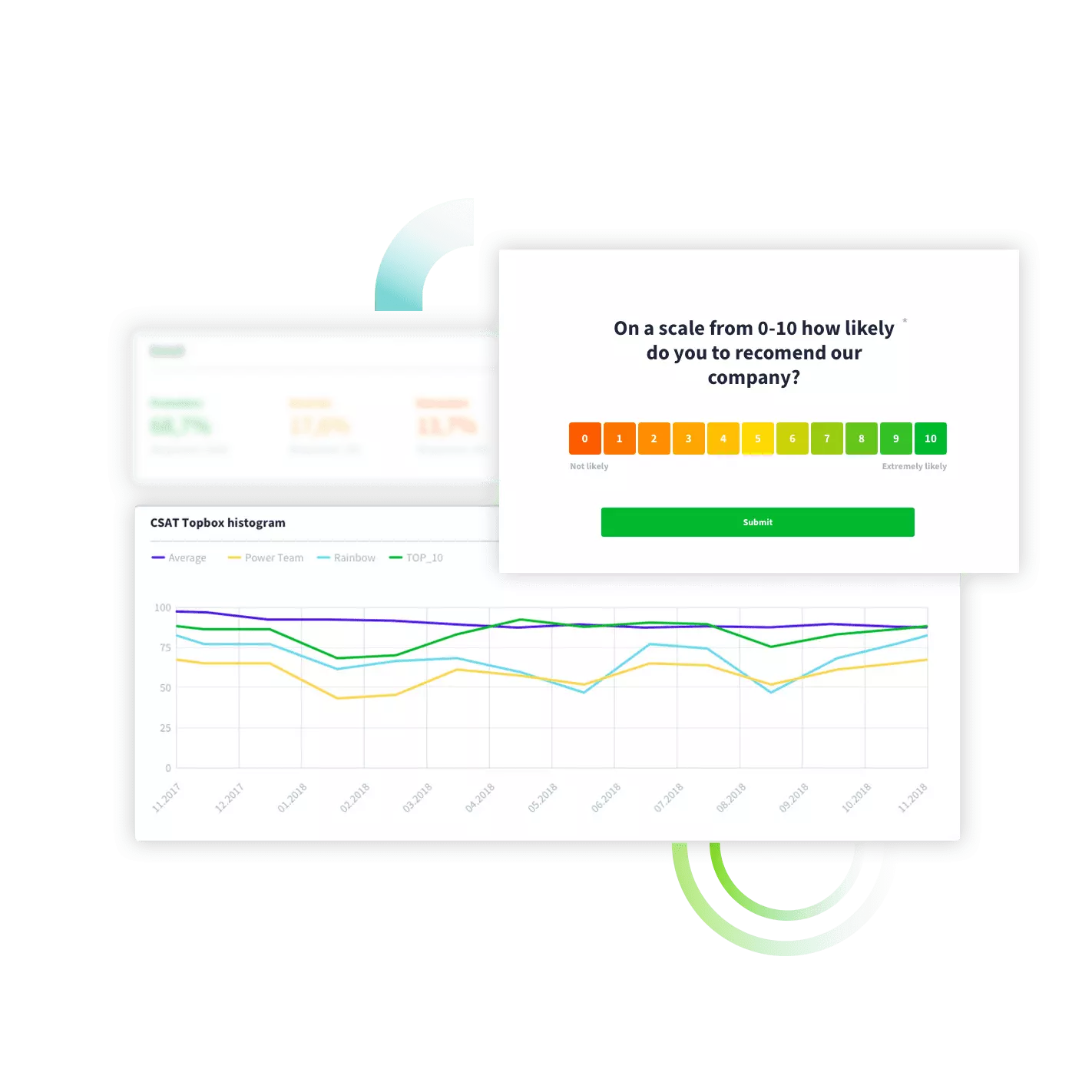 Before We Start
Before we even start collecting customer feedback, we assess which sides of your CX need improvements, adapt the strategy accordingly, and evaluate the progress. We won't show you a graph and average numbers like many others, but we will propose specific corrective actions based on the customer insights, which you can implement. From the very beginning, everything will be set to answer all the questions you might have about the link between your business and customer experience.
Why Choose Staffino for CX Consultancy
Business Reviews & Improvements

We provide advice on how to improve your business performance and present actionable customer insight data, which help you make informed business decisions.

We help you set up CX governenance, budget, and KPIs across all the touchpoints. We conduct a root-cause analysis and look for correlation between the performance of touchpoints and externalities. After a period of time, we analyse the results, identify your trends, and, if necessary, reevaluate the strategy.

We help you align your feedback campaigns with your current business goals and create questions that support upsell opportunities. We adjust the flow according to the real customer insights during the initial period. We remove all the redundant questions to ensure you have a smooth, engaging questionnaire with the highest possible response rate. We reevaluate the flow questions regularly in order to bring you the highest return on customer experience.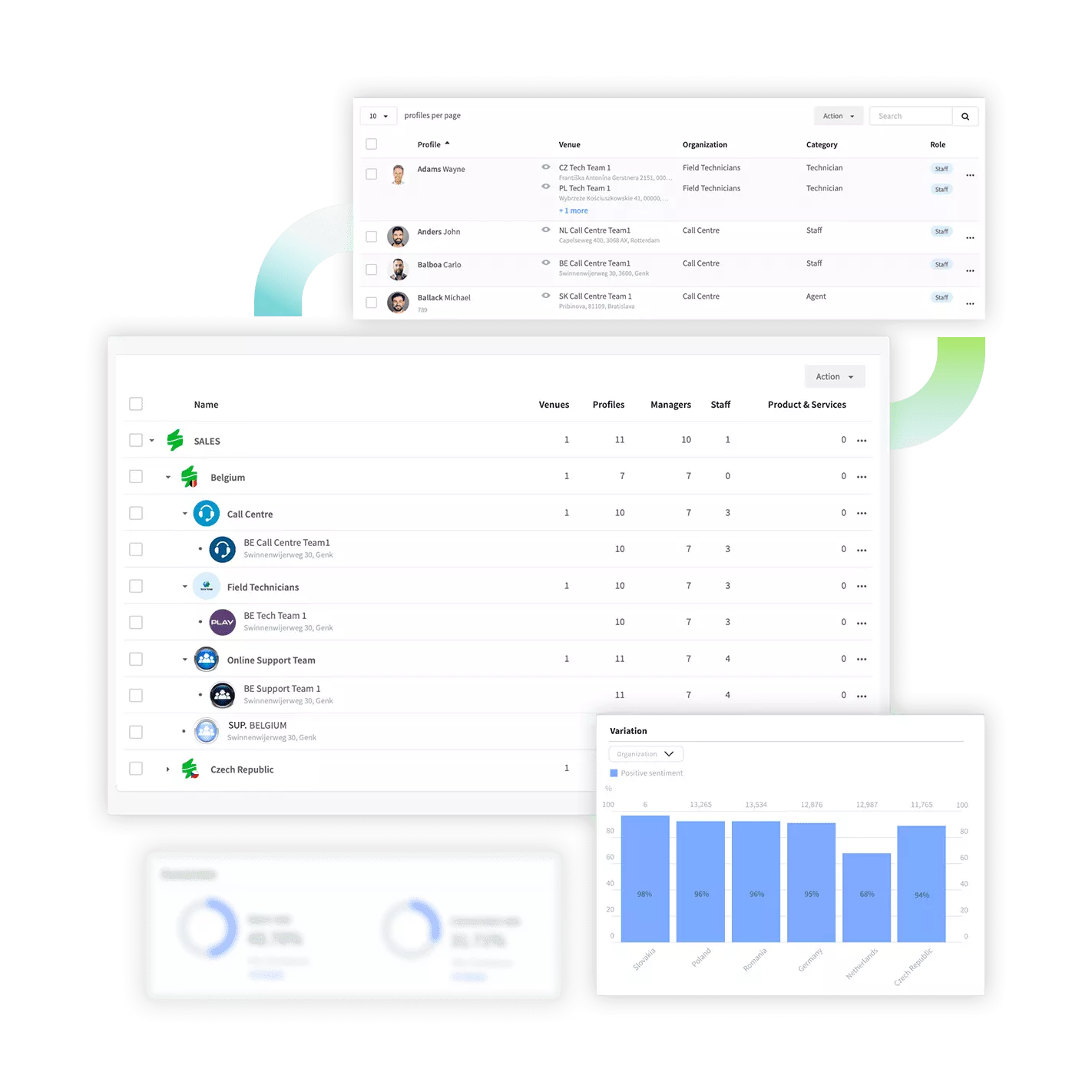 Want to Go Into Detail?
Need more data or further advice?

We offer a higher form of cooperation – CX & Process Performance Management Assessment. Our CX consulting experts will conduct a complex evaluation of your business performance based on observation of your CX management processes and the processes implemented at all contact points – call centres, retail, emails, text messages, digital unassisted touch points, or technical support. The aim of the assessment is to propose specific corrective actions for the continuous improvement of your CX strategy and business.
Staffino's CX Consulting Services in Practice
Our CX consultancy helped our client assemble a roadmap of actions to address root causes of lower CX and process performance to drive improvement initiatives.
Interested in our products and services?
Let's talk about how to set up an effective CX strategy at your organisation.
Reach out to our CX specialist and learn how to improve your customer satisfaction to get the highest return.
Related products & services