Products & Services
Employee Performance
Boost employee performance and identify the best vs. worst performing employees or teams
Drive Better Business Outcomes with Staffino
The quality of employee performance has a significant impact on important business outcomes.

Regardless of the level of business strategies and the budget spent on marketing activities, a company will hardly succeed long-term without dedicated, hardworking employees.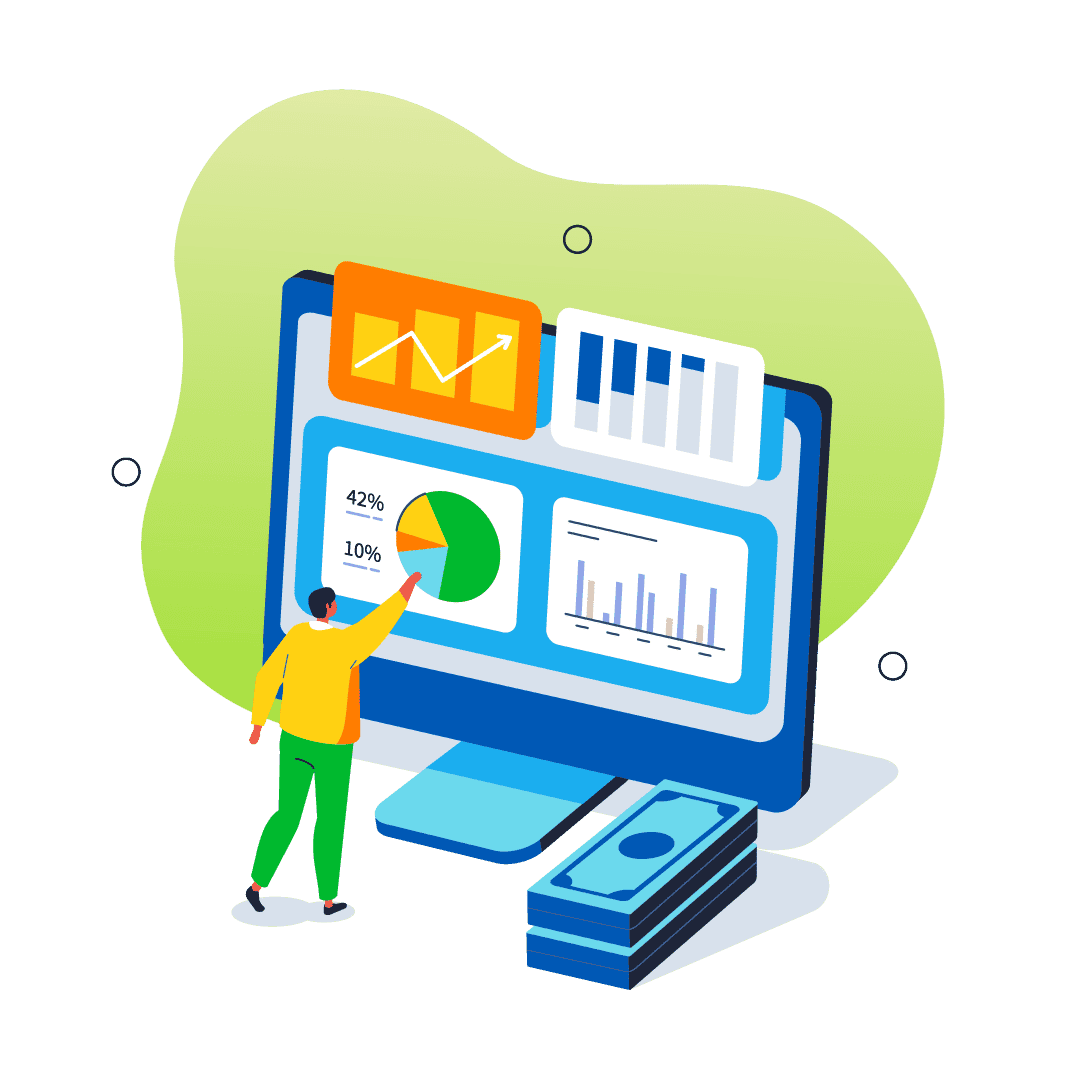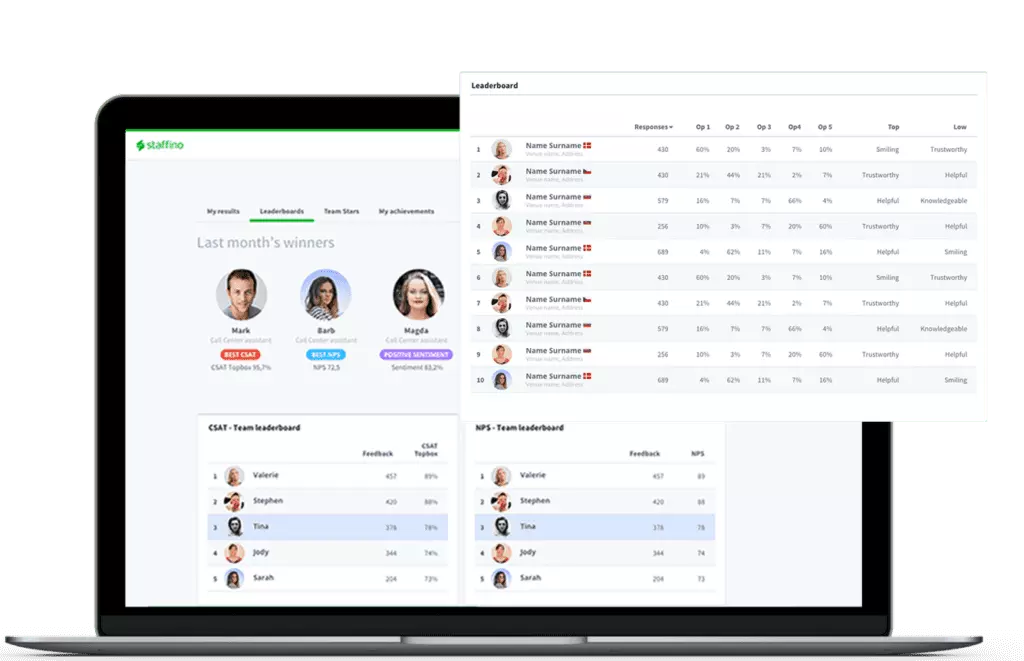 Employee Performance Dashboards
Employee performance dashboards are one of the essential features of the Staffino employee engagement software.
We believe that employees on the front-line need to be informed about their successes and shortcomings, which is why we provide them with an overview of personal or team statistics and customer feedback.
Intelligent Employee Performance Dashboards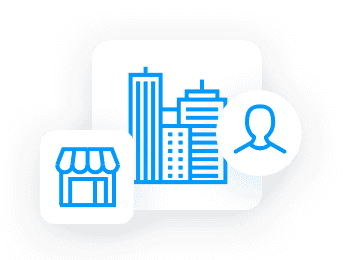 BENEFITS FOR MANAGERS
Our intelligent performance dashboards will provide an overview of all the aspects your organisation is tracking in time and help you identify the best performers or those who need further training. You can track the amount of feedback you have received, the results of teams, their members, how various team members and teams are performing compared to each other, and more.
In short, Staffino will help you gain a detailed overview of your employee performance. Moreover, if you add performance-based incentives to your employee motivation management, you will nurture employees passionate about their jobs and committed to the company.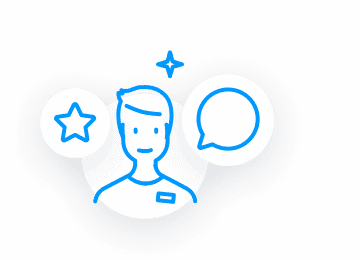 BENEFITS FOR EMPLOYEES
With the Staffino employee performance module, your employees will be informed not only about their performance results but also about team ranking per each tracked metric (CSAT, NPS, sentiment, etc.). Seeing their personal results will increase their motivation, and the team results will strengthen a collaborative culture.
Your employees need to feel in control and drawn in. Their Staffino accounts will give them a sense that their work is meaningful and help direct them towards the company's goals. With such motivation and mindset, employee performance is bound to rise.
Get the Answers You Are Looking For
Who is the best in your team?
Which team achieved the best score last week?
Specifically, what do customers like about certain employees?
Staffino's employee performance dashboards will help you answer these and any other questions you may have about your employee performance!
Promote a "Healthy Race" Through Engaging Leaderboards
Staffino's employee performance dashboards can help you build a transparent workplace and boost your employee performance through gamifying their daily workflow.
Engaging leaderboards list the best performers for a selected time period and employees' ranking. The leaderboards can be set for any metric or KPIs and customised according to the organisation's needs.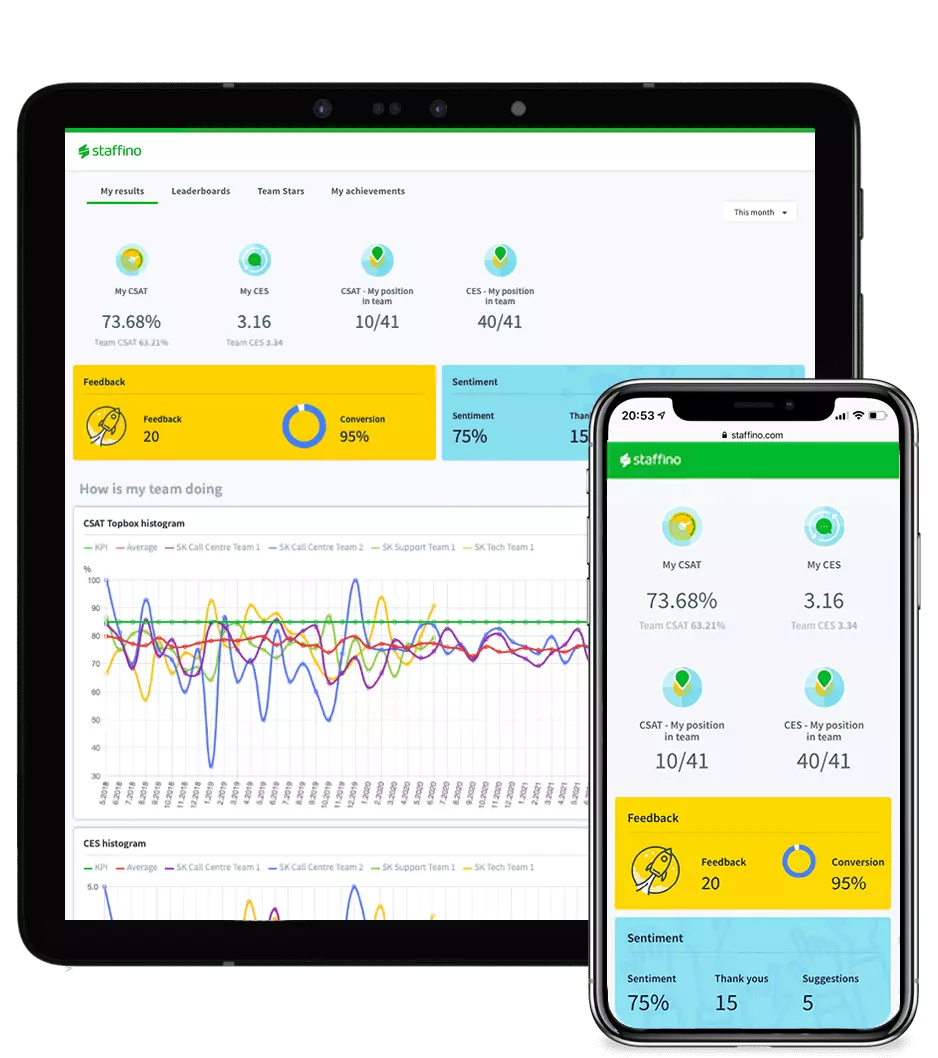 Responsive Design for the Best User Experience
Employees can access their profiles and check the performance results on their phones as well as on desktops.
The goal of Staffino employee engagement software is to offer the best possible experience for your employees with the lowest effort so they can focus on their primary job. The interface is easy to understand and colourful, with fun visual elements.
Get started
The best performing solutions bring our clients the best business improvements
Related products & services