Products & Services
Gamifying Employees
Motivate and Boost the Performance of Your Employees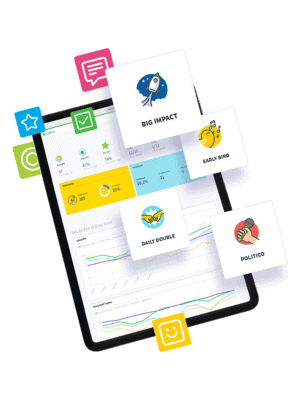 Make work more enjoyable for your employees
Keeping your employees motivated and engaged could be considered a full-time job. Most aren't fans of daily routines, large numbers of customers, and falling into a stereotype.
So how do you keep employees engaged, motivated, and their morale high? Gamification may prove to be the solution to your woes.
How can gamification increase employee motivation?
Thanks to the "Staffino Gamification Module" you can gamify work responsibilities and employee tasks.
Using the performance data and feedback received from your customers, employees can earn various badges and awards for the work they do and the tasks they complete.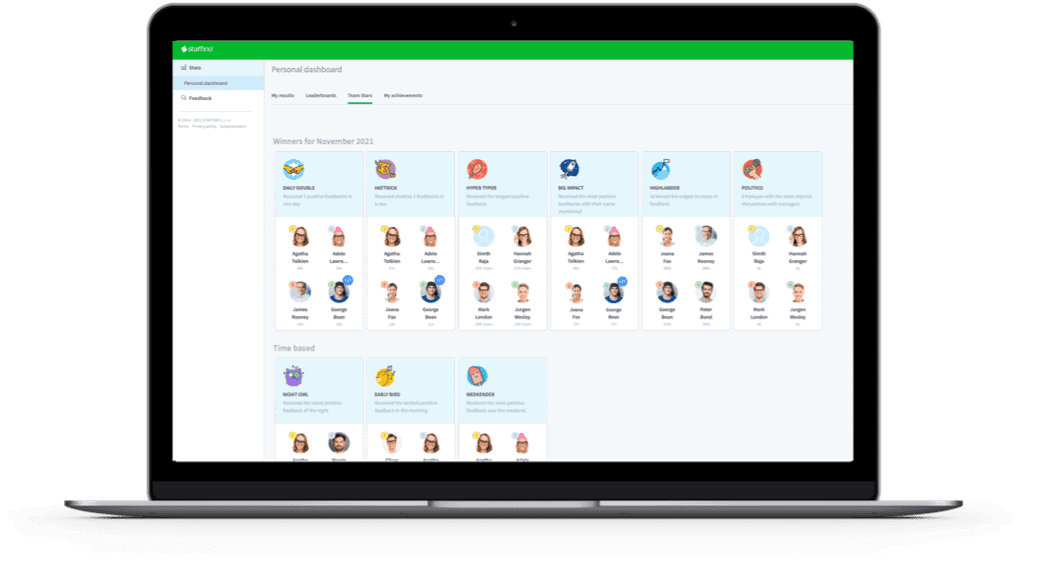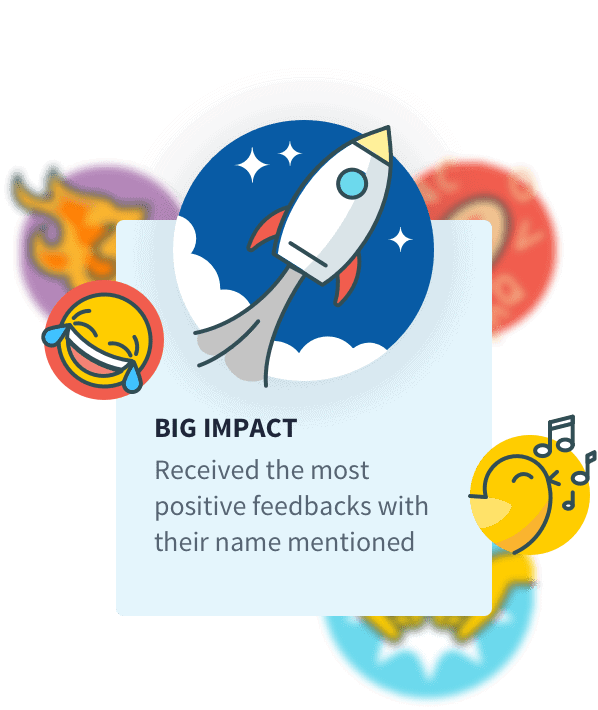 What badges can employees receive?
Staffino Gamification Module contains basic set of badges. Employees can be awarded by performance based badges or by engagement based badges. Not everybody is the achiever and top performer but with the engagement based badges even these employees can be drawn in to the game.

We listen to our clients and their specifics that's why we provide an option to define own badges tailored to your needs.
Does it really work?
Do you want to improve your employees' engagement and boost their morale? Do you want to see how gamification can improve your team's performance? Leave us a contact and we'll reach out to you.
Get started
The best performing solutions bring our clients the best business improvements
Related products & services